Southwest Florida Gamefish
The inshore and back country waters of Southwest Florida are home to sport fish species that are desired catches for anglers. In the areas of Southwest Florida where Captain Bill Slattery charters, you can expect to catch the following species: tarpon, redfish, snook, trout, shark, goliath grouper and cobia.
Tarpon
This species is the most popular fish for anglers heading out on fishing charters in Southwest Florida. They spawn in huge numbers during the spring through summer and have a reputation with fishermen for their hard-fighting action. Tarpon usually weigh between 50 to 200 pounds and it is common to have them bite multiple times, especially because these fish are not caught for food. Instead, anglers prefer to catch them for the thrill of the sport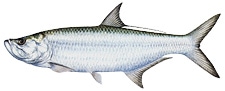 Redfish
Another hard-fighting fish found in Southwest Florida, the name "redfish" actually refers to the red drum. During the winter months in Southwest Florida, redfish are found in rivers and back country, though they move to feed flats in the summer. The feeding in the summer is what makes those months the best time for catching them. The average size for these fish is between 15 to 35 inches and taste great for eating, if caught in an area that allows you to take them out of the water.

Snook
Expect snooks to put up quite a fight when you hook them, as they are known to anglers to be some of the fastest and strongest fish in Southwest Florida. A snook will leap and dive with unbelievable speed and their strength can surprise even the most experienced angler. They are found inshore during the spring and fall. Typically, a snook will weigh approximately 8 pounds and make a great meal when prepared skinless.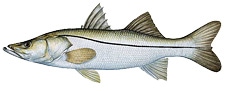 Shark
Southwest Florida has a diverse shark population, with species that range in size between 3 to 40 feet. However, because of the diverse population, no species of shark is actually predominant. Some species you can expect to find on a Southwest Florida fishing charter are a Greater Hammerhead, Bullshark, blacktip, spinner, sandbar and lemon shark.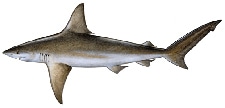 Goliath Grouper
Sometimes called "jewfish," Goliath groupers are very large and usually found in estuaries, canals, and mangrove swamps, which is strange behavior for a fish in the grouper family. They grow up to 8 feet and 800 pounds, though a mature Goliath grouper typically weighs about 400 pounds. They are curious fish as well and are very easy prey for anglers. Also, they are quite tasty when cooked!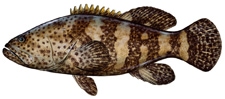 Cobia
Cobia reach up to 40 pounds and are usually found in deeper water but can be found on flats, where they search the area for shrimp, crab and eels stirred up by stingrays. In fact, if you keep an eye out for stingrays while near a flat, you are likely to find a cobia in the same area. They fight strong and are another species that will bring you excitement on a Southwest Florida fishing charter.